The Grounds at Santa Rosa Junior College have long been admired as some of the most beautiful in the California community college system. This was no accident. Our college has a rich history of dedicated people who have committed themselves to preserving our native Oaks and enhancing our landscapes for the benefit of all who visit this place. The present day staff are proud to continue in this tradition and strive to preserve our Heritage trees, maintain the beauty and functionality of the campus, and help create a more inspiring learning environment each day.
The staff of Santa Rosa Junior College's Grounds Operations provide a safe and attractive outdoor environment in support of the college's academic mission. We are responsible for the management and maintenance of the grounds at the Santa Rosa Campus (118 acres), Petaluma Campus (40 acres), Windsor Safety Training Center (20 acres), Southwest Campus, and occasionally assist staff at Shone Farm. Specific functions include the following;
Installation and maintenance of campus flower beds, native plant gardens, and shrubs
Tree maintenance and protection program
Turf maintenance
Maintenance and repair of parking lots, sidewalks, paths, and roads
Sports field management; including field striping, grading, and event set-up
Irrigation management and operations
Pest control
Weed abatement for fire protection
Fencing; Repair and replacement
Signage installation and maintenance
Broadly support our college's sustainability initiatives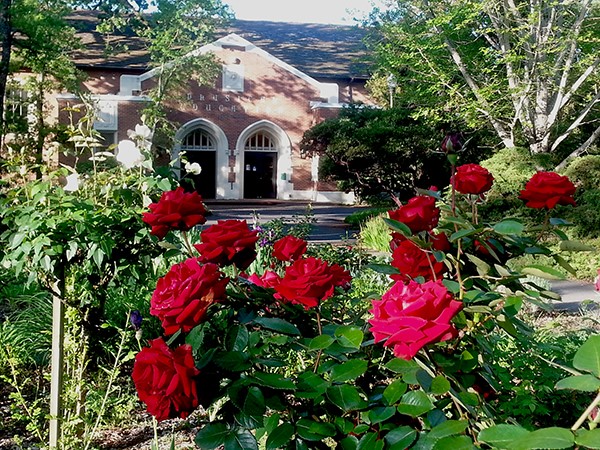 General Info
The Grounds Department shop and Facilities Operations offices are located in the Facilities Operations yard in the southwest section of the Santa Rosa Campus, between Sypher Baseball field and Lounibus Center.
If you have a concern or need a service, please fill out a Facilities ServiceDesk ticket. 
Link to ServiceDesk ticket
If your need is urgent or you need to report a hazard, in addition to the Service ticket, please call our Santa Rosa campus Facilities Operations office at (707) 524-4231.
Petaluma, PSTC and Southwest Campus
Kate Lucas, Administrative Assistant
Office Phone:  (707) 778-3917  klucas@santarosa.edu
Public Safety Training Center
Tim Bell, Coordinator, Facilities Maintenance & Equipment
Office Phone (707) 836-8220   tbell@santarosa.edu
Shone Farm
Connor Murphy, Manager Shone Farm
Office Phone: 707-535-3702
More information and resources: